BRITISH MUMS GUIDE TO CHAMPERS & BUBBLES!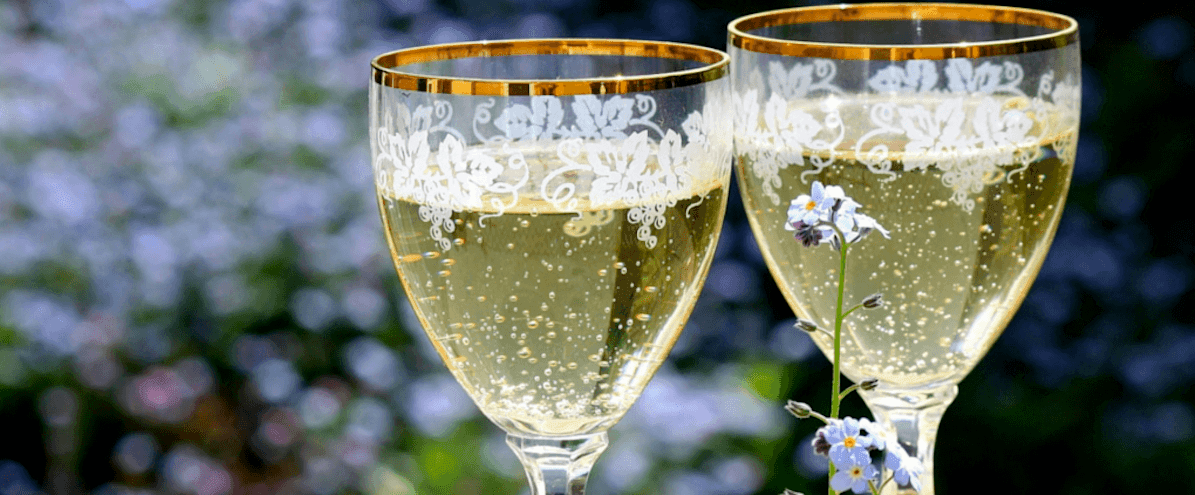 The universal drink of celebration
, whatever the occasion may be – birth, engagement, marriage, or even making it to Friday without totally losing the plot – it will almost certainly be marked by the sound of popping corks. So as a little pre celebration to all things bubbly (and with brunches and Mother's Day looming), we've asked our friends at The Tasting Class to help guide us British mums to choosing those all-important bubbles, and here's what they say:
Moscato d'asti
Less well known than many of its siblings, this lovely Italian sparkling wine is perfect if you want something a little sweeter than the usual dry and acidic styles. Caused by cutting short its fermentation and preventing natural grape sugars from turning into alcohol, it's ideal for a treat for Anniversaries or a Mothers Day breakfast, (particularly if you don't want to end up comatose by ten-o-clock!)
Prosecco
Thanks to the smile-inducing price of Prosecco, anything, and we mean anything can now qualify as a celebration. Produced in the region around Venice, Prosecco has now overtaken Champagne in terms of sales in the UK, and whilst an unsubstantiated internet rumour said supplies were running out, it threw the UK into almost Brexit levels of anger, fear and gnawing self-doubt. Simple, clean and fresh, with plump and cheeky bubbles and crisp fruit salad flavours, it's perfect if you're planning to celebrate in the sun.
Cava
Despite suffering from an unfortunate (and undeserving) perception as a cheap sparkling wine, this delightful Spanish bubbly is actually a high quality, classy, soul-cuddling affair that falls midway between Champagne and Prosecco – a similar, labour-intensive production to Champagne, but far closer in cost to its Italian cousin. Possessing toasty, marzipan and baked apple flavours, it's perfect for anyone who enjoys that sunny, Mediterranean beachside vibe, so if you're celebrating in the garden, poolside or out and about, this could be the one for you.
Methode Traditionelle
This refers to pretty much any sparkling wine that's made in a similar style, (and in a similar way, and usually with exactly the same grapes), chardonnay, pinot noir and pinot meunier, as Champagne, methode traditionelle, pretty much covers anything that would be called Champagne if it wasn't born on the wrong side of some pretty well defended tracks, namely the Champagne region of France. Despite this, premium varieties often give Champagne a run for its money and versions can now be found hailing from Australia, New Zealand, the USA, and even back home in the UK believe it or not. So if you're ever feeling a little adventurous and want to support a wine from your own country, then this could be the style for you.
And of course…
Champagne
As well as being perfect for the lady who enjoys the finer things in life, the story of Champagne is also the story of strong and independent women, making it extra relevant for girl's get togethers. Many of the most famous Champagne houses today – Bollinger, Laurent Perrier, Pommery, the list goes on, owe their existence to the pioneering women who triumphed against overwhelming odds, paving the way for every woman in the alcohol industry today. The most famous of these was Barbe-Nicole Clicquot. Widowed at just twenty-seven, (Veuve means widow in French, making the brands name The Widow Cliquot,) she took over from her husband in 1805, back when the glass ceiling was so distant it just looked like clouds, and transformed it into one of the most successful Champagne houses of all time. As if that wasn't enough, she also designed the iconic bottle, created pink champagne, and somehow found time to invent part of the filtration process, turning what was once a cloudy drink, into the clear crisp, delicious, heavenly, perfect, wonderful, fundamentally existential joy of existence we know and love today. In honour of all this, she's still pictured in all her glory on the covering cap and honoured by their premium variety, called La Grande Dame.
Extensively aged before release and undergoing a meticulous production process, Champagne has more layers of flavour and is, of course, more expensive than its siblings, which is why it features less frequently on the menu of Dubai Brunches. As a result of the process, it's jam packed with flavours of apple, sweet pastry, lemon, strawberry, white chocolate characters, and so much more. Or as Lily Bollinger put it…
"I only drink it when I'm happy, and when I'm sad. Sometimes I drink it when I'm alone, and when I have company I consider it obligatory. I trifle with it when I'm not hungry, and drink it when I am. Otherwise I never touch the stuff. Unless I'm thirsty."
Sound familiar British mums? If you'd like to know more about The Tasting Class and their fun and interactive wine and beer classes held across the UAE, check out their website
The Tasting Class
or contact
[email protected]
to book the ultimate treat – they can organise a private tasting or even great wine and dinner at home, or you can get the location of their
next public tasting
.
This article was first posted on British Mums Dubai.
The Wines we tasted
Other related Blogs