Top 10 Christmas Gift Ideas for Wine Lovers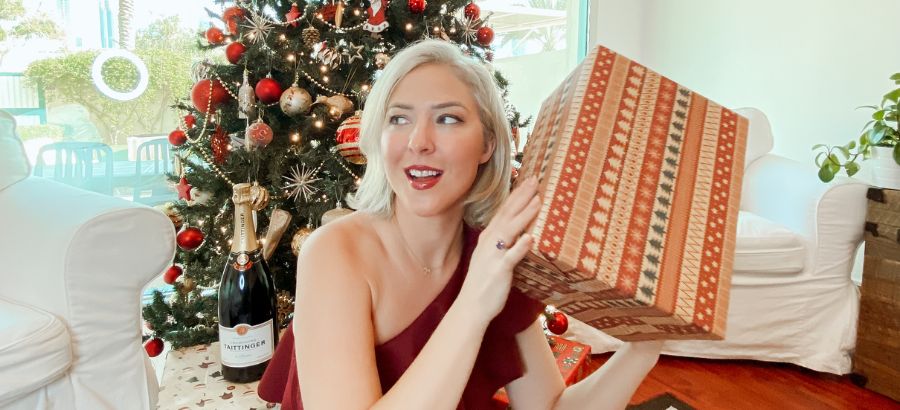 Our WSET wine and spirit qualifications are the perfect gift. Not only will the recipient begin to master the main grape varieties, understand where to find value at the store or restaurant, they'll also learn how to describe what they're tasting and build a foundation around food pairings.
The WSET Level 1 wine course offers a fundamental overview of the most popular wine styles on the market right now and is perfect for those who want to gain more knowledge and increase their confidence when at the store or staring at a wine menu. All of the WSET wine courses by The Tasting Class come with all the wines included, lunch is provided along with coffee and snacks. What's more, The Tasting Class has now put more than 2,000 students through our WSET wine and spirit programmes, so we know a thing or two about what it takes to get you through! Get the book delivered, too, for something under the tree!
This is a gift where a  qualified specialist from The Tasting Class provides an enjoyable tasting experience for you and your squad at home. Think a home tasting wine experience with stunning Riedel glassware and decanters, beautiful table setting, perfect wines selected by our sommeliers, and your friends enjoying time over a vino or two, with a little learning for good measure. 
If the person you're looking for a gift for is a wine lover, be sure that they most probably already have a bottle of wine that they like the most. Still, you can make them go "wow" by gifting them something that would go perfectly with their choice of wine, and that's of course is a good, yummy cheese platter. This cheese platter from Maison Duffour
features a cheese & pork cold-cut platter and is an excellent gourmet selection of cheese, some crackers along with dry and fresh fruits. A solid gift idea for a wine and cheese lover! 
One gift idea that is quite interesting and creative, especially for the women in your life, is SIP HAPPENS. It's an interactive coloring book for females. More than that, SIP HAPPENS is a gratitude journal, meditative coloring book, and much more. It includes sections like self-exploration psychological questionnaire, a planner, a new hobby ideas list, a "life inventory" space, a simple wine guide and that's not all yet. Each box includes a book and a set of colored pencils (24 pcs). It has two editions: Coffee-themed and Wine-themed, but as you're currently reviewing gift ideas for wine enthusiasts, we're guessing you would be more interested with the second option. 
For the real wine lovers, we are launching specialized certification programs on the wines of France, Italy and Spain. The great thing about this one is that you get the study package in advance, meaning you'll have something to wrap in a nice Christmas packaging and put under the tree. Take a look at some more info here.
It's really hard to choose a wine these days. Don't worry, we've done all the work for you with our series of wine boxes available at MMI stores or delivered via Legal Home Delivery. The Brie & Banter box is perfect for the wine and cheese lover, the Holiday Cheers box will work with all your Christmas table fixings – with both of these boxes we've worked with the amazing team at Maison Duffour on the perfect food pairings. You can purchase them separately, here . Finally, the Sizzling & Sips box is great for the carnivores and our Somm 6  box for the wine lovers. There's something for everyone!
We also offer a virtual gift card to make your job easier. Select the amount you would like to gift We recommend gift cards based on our events (starting at AED 240), home tastings (AED 1,800), or our wset wine and spirits courses (AED 1,680).
8)
Riedel Glassware
Another gift for wine lovers is glassware. Don't underestimate this as a gift, because we know wine is associated with experience, and glassware is surely a part of that experience. Here you have two main options: decanters and wine glasses. While decanters make the true aromas of the wine come out, the wine glasses help to enjoy the wine to the fullest. Remember, no matter how much glassware people have, they always want more! Head to Spinneys or Barracuda
to grab yours.
Continuing the topic of glassware, in case you're looking for more creative but still useful products, consider gifting your wine-loving friend stylish acrylic wine glasses. This one makes it possible to enjoy wine when being in areas where breaking a glass is a very likely thing to happen, e.g by pools, in the dessert, etc.
A gift with a true wow effect are
wine aroma kits
. Who said that smelling wine is any less enjoyable than drinking it? Just one small note here. When doing this one, don't put a strict limit on your budget. It's better to get the higher-quality kits that cost a little more, because the cheaper ones mostly have bad reviews. You may find some good, high-quality ones from Le Nez du Vin and Aromaster.
The Wines we tasted
Other related Blogs