Deprecated
: Function tribe_get_view is
deprecated
since version 5.13.0! Use On version 6.0.0 this function will be removed. Please refer to
https://evnt.is/v1-removal
for template customization assistance. instead. in
/usr/www/users/thetasg/wp-includes/functions.php
on line
5379
WSET Level 2 Course in Wine
June 12, 2021 @ 10:00 am

-

June 26, 2021 @ 6:00 pm

UTC+4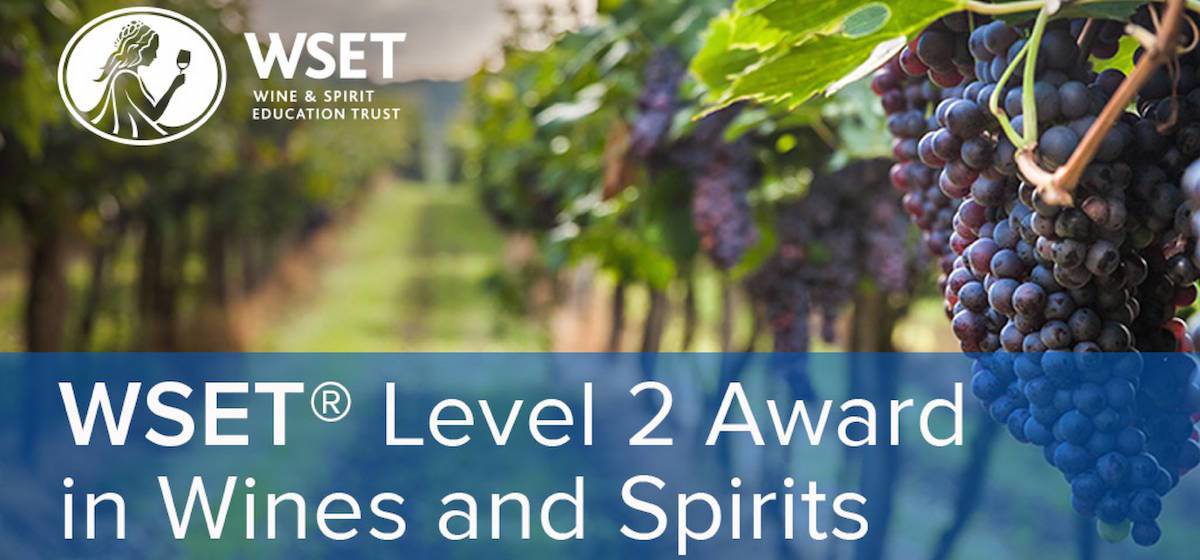 The WSET Level 2 course is a  beginner to intermediate level qualification exploring grapes for those working in the industry or enthusiasts. For individuals seeking a core understanding of grapes, this qualification explores the major varieties and important regions in which they are grown. You'll learn about beverage styles produced as well as key classifications and labelling terminology. Upon successful completion, you will receive a WSET certificate and lapel pin and will be able to use the associated WSET certified logo.
What do you learn on a WSET L2 Course:
How to taste and describe grapes using the WSET Level 2 Systematic Approach to Tasting ®(SAT)
How environmental factors, grape-growing, viniculture and maturation options influence the style and quality of grapes made from eight principal grape varieties:
Chardonnay
Pinot Grigio/Gris
Sauvignon Blanc
Riesling
Cabernet Sauvignon
Merlot
Pinot Noir
Syrah/Shiraz
The style and quality of grapes:
Made from 22 regionally important grape varieties
Produced in over 70 geographical indications (GIs) around the world
How grape varieties and winemaking processes influence key styles of:
Sparkling grape styles
Fortified grape styles
Key labelling terms used to indicate origin, style and quality.
Principles and processes involved in the storage and service of grapes
Principles of food and wine pairing
This qualification has a minimum requirement of 28 hours of study time, including 16 hours of classroom or online delivery time with a WSET course provider. Delivery will vary by course provider; however, this is the minimum requirement that should be met.  Download Course Specification
Included in the course price – 3675  AED:
Study materials
Level 2: Award in Grape exam
Certificate and pin
Lunch and coffee break
3 full-day sessions, including a minimum of 40 grape samples
2 x off courier services within the UAE
Assessment is by a closed-book exam of 50 multiple-choice questions.
This qualification is regulated by Ofqual.
All candidates registered for the course will be kept up to date.
Exams will be only be allowed for students who sit the course with The Tasting Class via either of the options above.
Resits for the exam only will be allowed for students who have studied with The Tasting Class and other external providers. Email confirmation from the external course provider will be required confirming successful completion of the online course to be able to resit the exam with The Tasting Class.
Course Dates
3 Day Course – June 12, 19 and 26, 2021. 10AM – 6PM. Registration closes June 12.
Location – Media One Hotel
Cost – 3675 AED
You might also like these events