Virtual Tasting – Grape & Cheese Pairing, 1
April 6, 2020 @ 6:00 pm

-

7:00 pm

UTC+4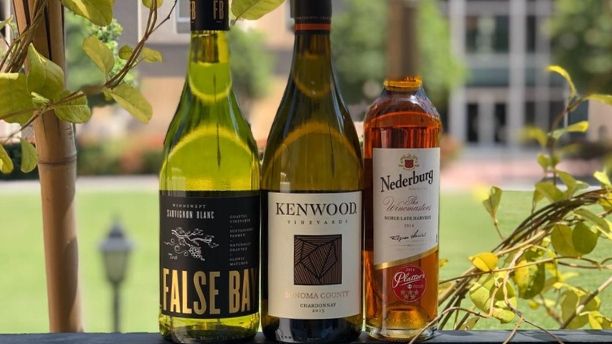 We've teamed up with A to Za'atar to deliver a series of fun, FREE, virtual tastings that you can join from the comfort of your own home. This event is called, 'Grape & Cheese Pairing, Session 1' (more details below).

Here's what you need to know and do if you want to join.

Follow @TheTastingClass on Instagram or Facebook
Grab the same or similar product we'll be tasting – below are the grapes we have & some alternative ideas if you can't get the same.
Join in from home via Insta or FB Live, taste along and ask questions
The Tasting
When learning what grapes to pair to cheese it's easiest to divide your cheeses into categories. Over two cheese pairing lessons, we will look at all the key cheese styles and learn how to pick a suitable drop for them. We'll be pairing to goat cheese, bloomy rind cheese and blue cheese. Get your bottles of grape and your cheeseboard ready and call it a date! 

We're getting our cheese board delivered directly from Jones the Grocer. You could also pop-in they are open as they are a grocery store. What we're pairing:
1. False Bay Sauvignon Blanc, South Africa (60 AED). We will pair this with goat cheese. Alternative bottle: Any Sauvignon Blanc, Sancerre or Pouilly Fume. 

2. Kenwood Chardonnay, USA (109.25 AED). We will pair this to a bloomy rind cheese, such as brie or camembert. Alternative bottle: Any Chardonnay from America, Chile, Argentina or South Africa.

3. Nederburg The Vinemaster Noble Late Harvest (82 AED). We will pair this with blue cheese. If you're a blue cheese rookie, then Stilton is a great starting point. Alternative bottle: Any sweet bottle at all, red or white. 
Here's what you need to know and do if you want to join. 
Grab the same or similar product we'll be tasting – below are the grapes we'll start with & some alternative ideas if you can't get the same.
Join in from home via Insta or FB Live, taste along and ask questions
All the grapes have been sourced from MMI in Dubai and Spinneys in Abu Dhabi, who are offering a 10% discount off bubbles, grapes & spirits when you show this email in-store. However, if you're already well-stocked, just grab a similar bottle (suggestions below), such as the same grape variety, and join in!

If you're really into it, download some tasting aids too! Here are some free versions online:
– Folly Tasting Matt
– Folly Tasting Wheel 
You might also like these events