Events
WSET Level 2 Award in Spirits Dubai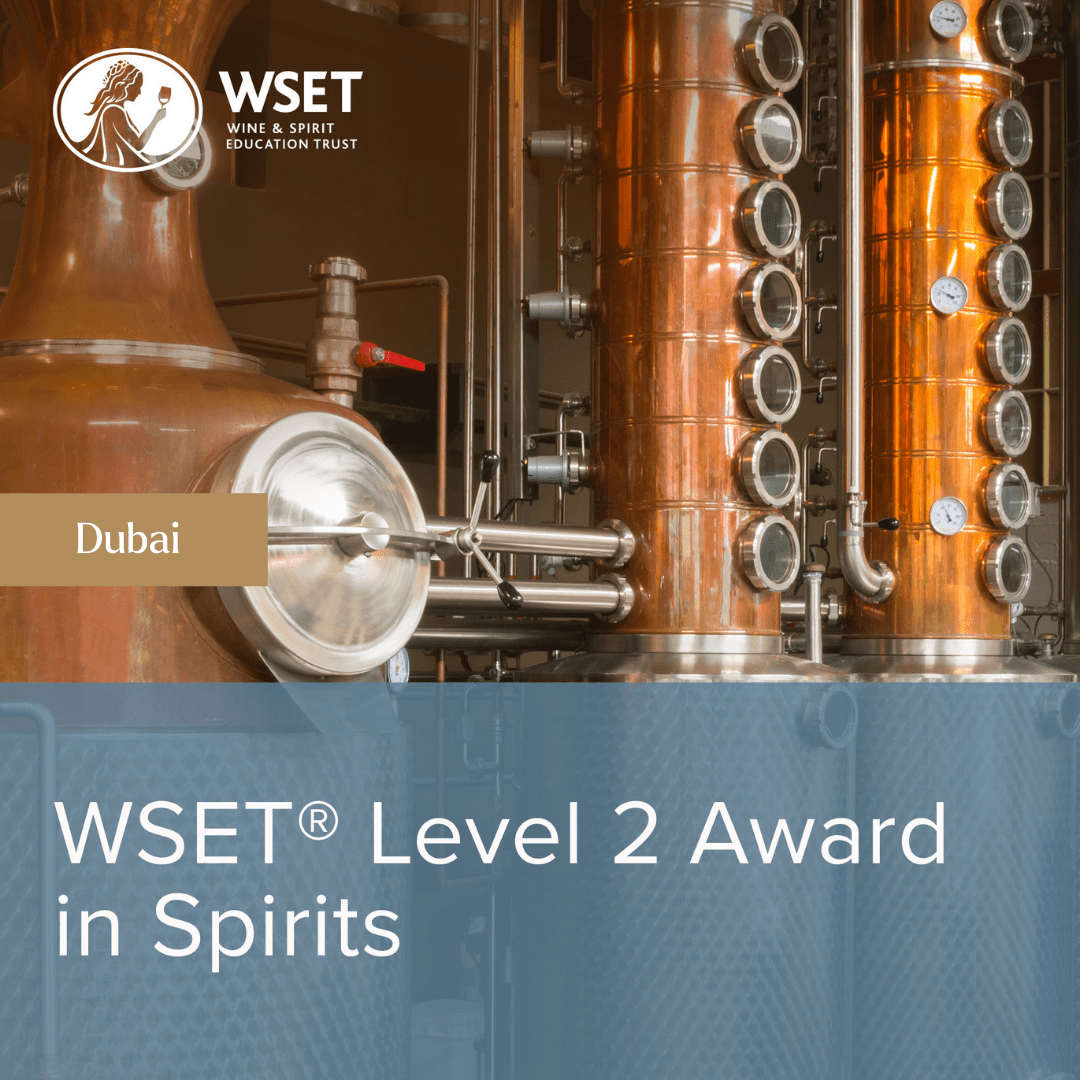 WSET Level 2 Award in Spirits Dubai
Spanish Wine Scholar™
WSET Level 1 Award in Wines Dubai
WSET Level 1 Award in Wines Dubai
Bluewaters Tasting Tour
Argentinian Asado & Grape Tasting
Argentinian Asado & Grape Tasting
Malt Origin Stories
View Event Calendar
WSET Wine & Spirit Courses
Want to take your wine and spirit game to the next level? Join the hundreds of other wine and spirit enthusiasts and professionals who have passed their Wine and Spirit Education Trust (WSET) Level 1, Level 2 and Level 3 courses with The Tasting Class. 
Learn to better navigate a wine and drinks menu, understand how to find value at the alcohol store, expertly pair wine and food, or just apply your newly found skills to better drinking at home or with friends. We've got you covered!
With years of experience in the wine, spirit & hospitality industry, our professional educators have the knowledge and skills to help you through your wine and spirit journey. For more information, email us at cheers at thetastingclass.com. 
Know more
With a comprehensive beverage training program, you can improve your staff knowledge,...
Know more
Your personal wine concierge is here! Wines that pair perfectly with different occasions, meals at home, a perfect gift, or time with friends.
Know more
Yvonne McGahren
03, March 2022
WHERE TO BUY ALCOHOL IN THE NORTHERN EMIRATES Alcohol stores in Ajman, Umm Al Quwain, Ras Al Khaimah and Fujairah The Northern Emirates maintains a vibrant trade in keeping residents...
Continue Reading
By Mark
30, January 2022
The Best Wine Bars in Dubai - clap dubai Clap...
Read More
By Yvonne McGahren
02, August 2021
We here at The Tasting Class are nothing, if not...
Read More